Meet Our People
Team BroadPath is great at rolling up our sleeves and getting the job done. But it's not all work. On the road or at the office, we take time to celebrate our accomplishments and personal successes. At BroadPath, it's easy to enjoy the company you keep.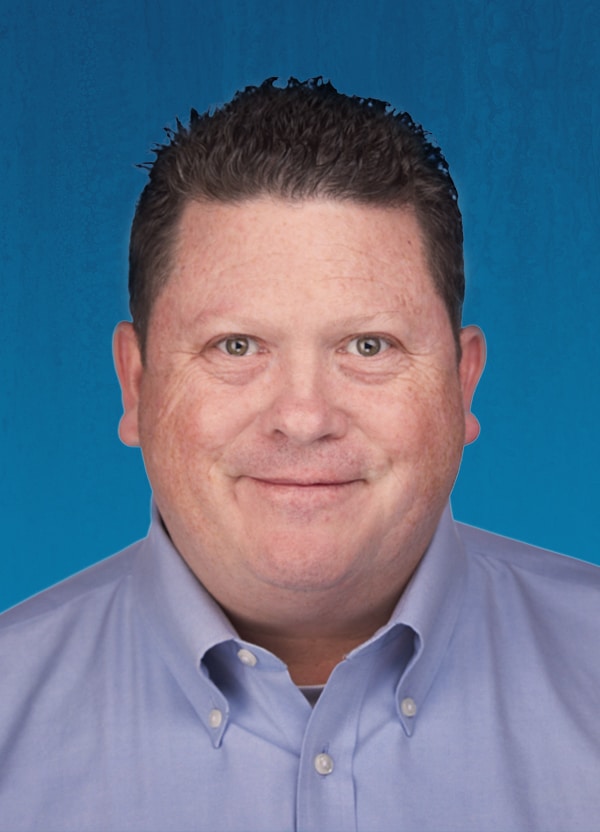 Scott Weismiller
Chief Operating Officer
Chantilly, Virginia
Scott is a seasoned customer experience executive who has held leadership roles on both the client and BPO side of outsourcing. He has spearheaded strategic initiatives with Verizon Wireless, AT&T Wireless, and Convergys.
Prior to joining BroadPath, Scott spent 10 years leading Expedia's global contact center operations where he was responsible for overseeing support operations which included 15,000 agents and 51 sites, supporting 24 languages.
With his 30+ years of experience in the business, Scott is uniquely poised to help any client achieve their customer support objective no matter how novel or challenging.
Scott received his undergraduate degree from Rutgers University and currently resides in Chantilly, Virginia.
Outside the office Scott enjoys spending time with his wife Kathy and their Soft Coated Wheaten puppy, Bodie. Additionally, he loves watching his beloved NY Giants, Knicks and even the Mets!
"If you can't fly then run, if you can't run then walk, if you can't walk then crawl, but whatever you do you have to keep moving forward."
Interests
Traveling with my family
Growing Hot Peppers
Woodworking/Woodturning
Kristen Dell
Vice President of Information Systems
Tucson, AZ
Kristen manages development and implementation for all internal projects and for several client engagements. She holds a Bachelors of Criminal Justice from New Mexico State University and is certified Force.com Developer.
Kristen's goals are to earn additional Force.com certifications and to obtain a Masters in Information Systems.
Outside of work, Kristen's primary focus is being a mother to a wonderful little girl. Together they enjoy board games, playing at the park, and weekends at the beach or lake.
"Its kind of fun to do the impossible"
Interests
Spending time with my daughter
Cooking+ Traveling
Softball + baseball
Daron Robertson
Chairman of the Board
Tucson, AZ
Daron founded the company just a few weeks before the crash of 2008 and hasn't looked back since.
Daron is passionate about fostering a strong corporate culture aligned with our ambitious goal of simplifying the business of healthcare for our clients and their customers. He has worked in the industry for over 15 years, with previous experience as a management consultant for PricewaterhouseCoopers.
He received his undergraduate degree from Grinnell College and his MBA from the Ross School of Business at the University of Michigan.
Outside the office, Daron's primary focus is family with occasional bouts of rock climbing in Hueco Tanks when time permits.
"Energy and persistence conquer all things"
Interests
Exploring with my wife and intrepid daughter
Rock climbing
Designing and building stuff
Chris Shiffert
SVP of Growth
Cincinnati, Ohio
Chris joined the BroadPath team in 2016 and oversees our business development, client solutions and sales functions. Prior to joining BroadPath, Chris spent eight years with Xerox Services where he led their efforts to develop new solutions and relationships with healthcare payer organizations.
Chris has also worked for Deloitte Consulting in their CRM and Outsourcing Advisory practices, where he helped his clients design and implement a variety performance improvement and outsourcing programs.
Chris has a B.A. and MBA from Xavier University in Cincinnati, Ohio.
"You can not do a kindness too soon, for you never know how soon it will be too late."
Don Hubman
Chief Executive Officer
Tucson, AZ
Don joined BroadPath in 2009 after a career of successfully developing technology outsourcing organizations.  As CEO, he acts as chief facilitator for our outstanding executive team to help develop strategy and guide the decision-making process. Empowering people and unlocking the emotional element of businesses is his passion.  He takes deep pride in leading teams and individuals to become more than they believe is possible.
Don's dedication to the human dimension of business combined with his technology background has helped BroadPath pioneer a radically innovative delivery model in a relatively mature industry.
Don has more than 30 years of experience in executive management and business development, working in many industries including healthcare, pharmaceuticals, finance, insurance, and technology. He received his Bachelor's degree in Industrial Engineering from Penn State University.
Don lives a high energy lifestyle both in and out of the office.  This ranges from ensuring great project delivery and customer service to community engagement and outdoor sports.
"Success is not final, failure is not fatal: it is the courage to continue that counts."
Interests
Triathlon
Whitewater kayaking
Piano and guitar